(2022ver)Stratos BBU for TM/KJ Glock
(2022ver)Stratos BBU for TM/KJ Glock
Package includes
-Stratos BBU
-Magazine router x5
-Urethane shot buffer x1
-Steel washer for buffer x1
*Also works with KJ glock*
Stratos BBU is developed for desperate needs of Glock users.
Stratos has two cylinder which are 15.5mm and 13.5mm each.
When the gun is fired, 15.5mm cylinder act first and it propels slide with brutal force.
Then 13.5mm cylinder starts to act and sustain slide's velocity to the end.
In sum, Stratos BBU has 33mm nozzle travel.
This design is patent pending for many countries.


Two stage blow back system
Stratos BBU has unique design which contains two different cylinder in its housing.
When a gun is fired, these two cylinder extend like telescopes.
15.5mm diameter cylinder accelerates slide with brute force,
then 13.5mm cylinder pushes slide to its maximum speed and sustain it to the end of blow back action.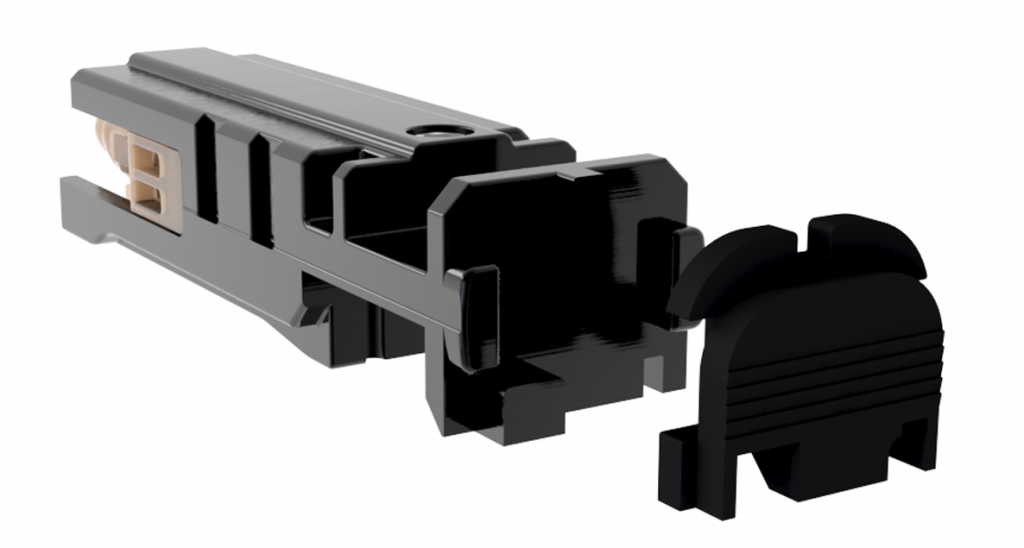 Appearance is also important
Airsoft gun is not only a machine that shoots BB. It is also a replica of real firearms.
So it must be looks like one even a small details.
Stratos BBU has separated slide cover like real firearm, and you can see reinforcement metal insert from behind.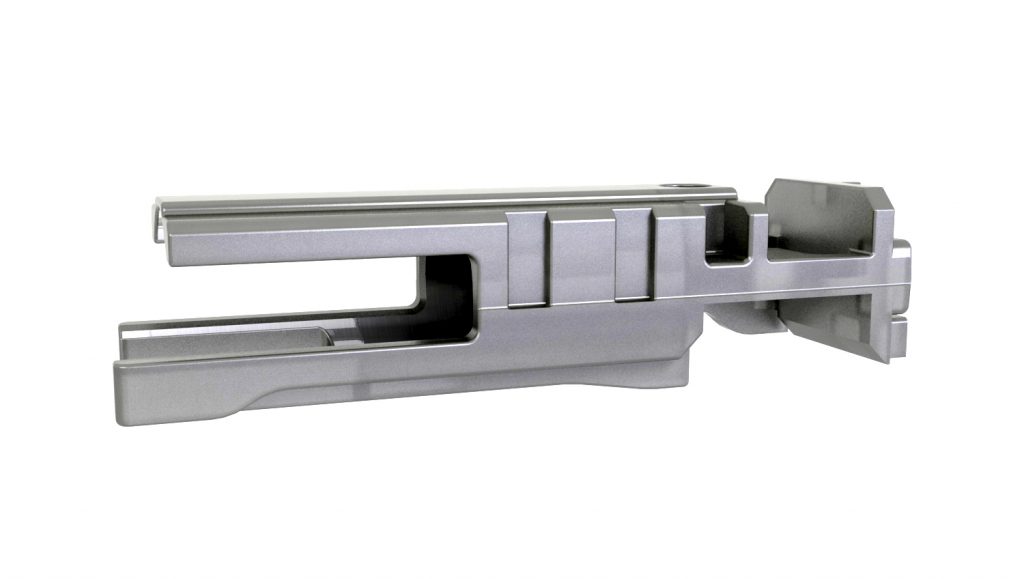 Best materials are used.
We used best material available for its craft.
Housing is made with ZAMAK2 which is one strongest die casting alloy.
It is stronger than any original BBU and even one that made with 7075-0.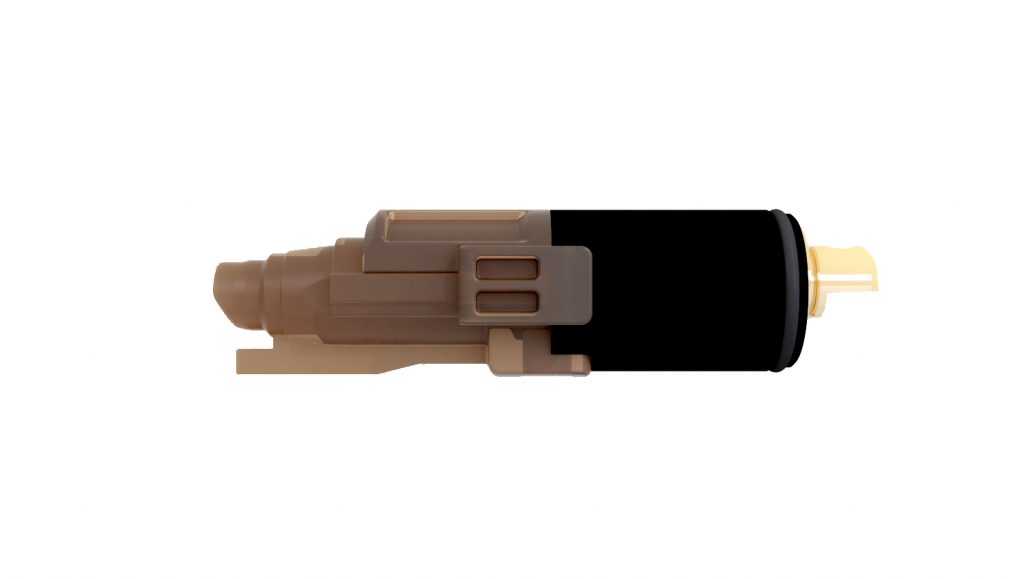 Easy to install
Stratos BBU contains all parts and spring inside housing.
So there is no spring or parts pops out.
It makes everything easier than original.
[
Warnings
This  product's design is patent pending.
Please contact anytime for technical cooperation
Gas pressure over 15kgf and 150%over hammer springs are not guaranteed.
This product is compatible with TM original design.
Some third party parts may not work with this product.
2020 ver changes
7075 CNC nozzle guide
new design nozzle valve
Nozzle O-ring replaced to piston cup
For customer of Stratos BBU, we'll provide 3 tiers of warranty programs.
Tier1(pre order customers only)
1 year warranty(free parts shipping for two times)
Single time free upgrade in case of new version release.
Additional shock buffer
Tier2(available for all customers)
6 months warranty(free parts shipping for two times)
Single time free upgrade in case of new version release.
Tier3(-25USD)
15 days warranty
Parts purchase available.
Warranty covers up to 15kgf gas and 150% hammer spring.
Additional information
| | |
| --- | --- |
| Warranty program | 6 months, No warranty |