T-style G19 RMR slide set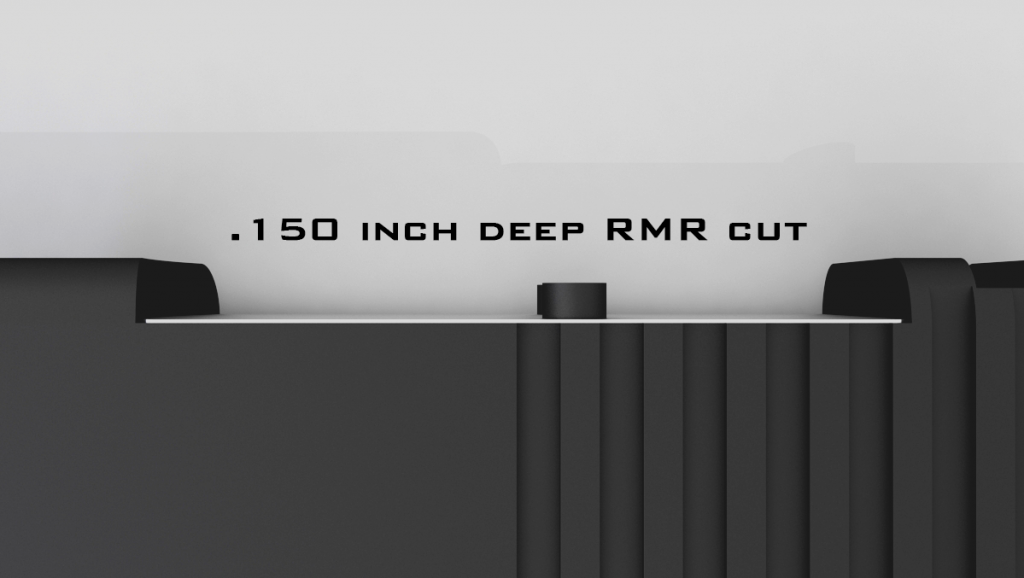 .150″ deep RMR cut provides lower co-witness of RMR. Also, provides 0.2T thick stainless steel seal plate.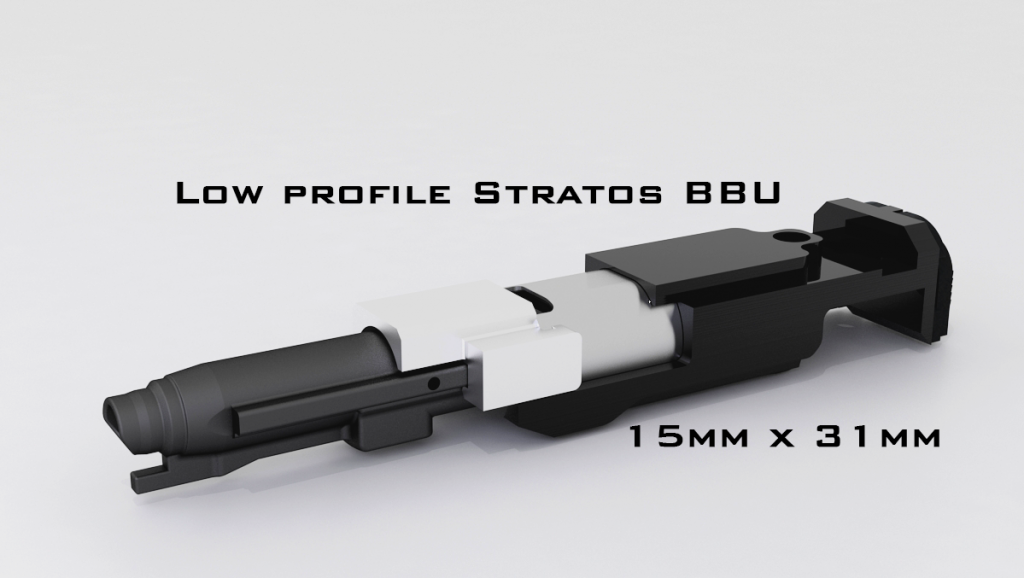 It's special low profile Stratos BBU provides far superior blow back performance compare to other G18c BBU based slide sets.
It has oval shape, offset oriented cylinder system.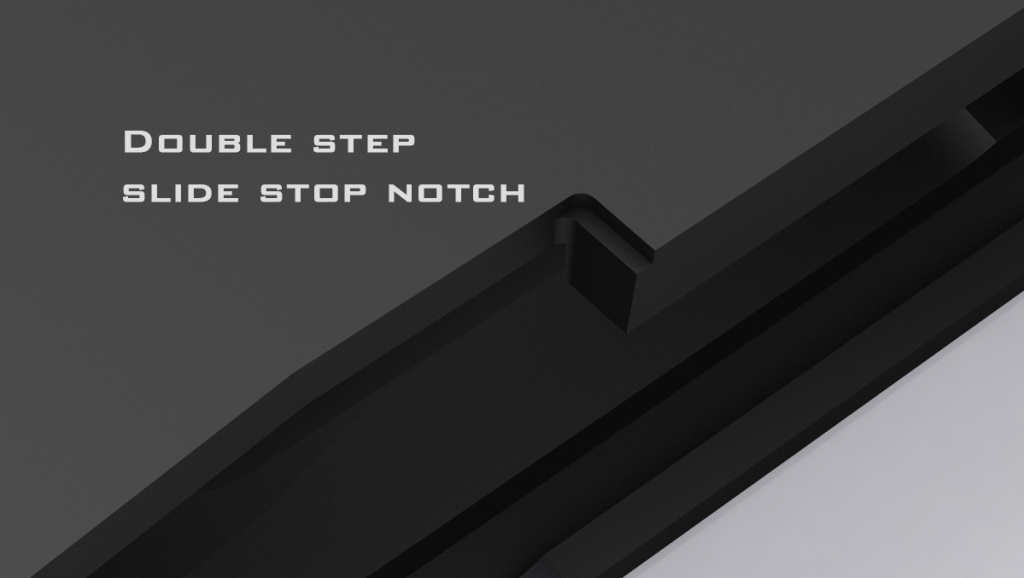 Provides longer life of slide stop notch. And no visible ware from outside
Package includes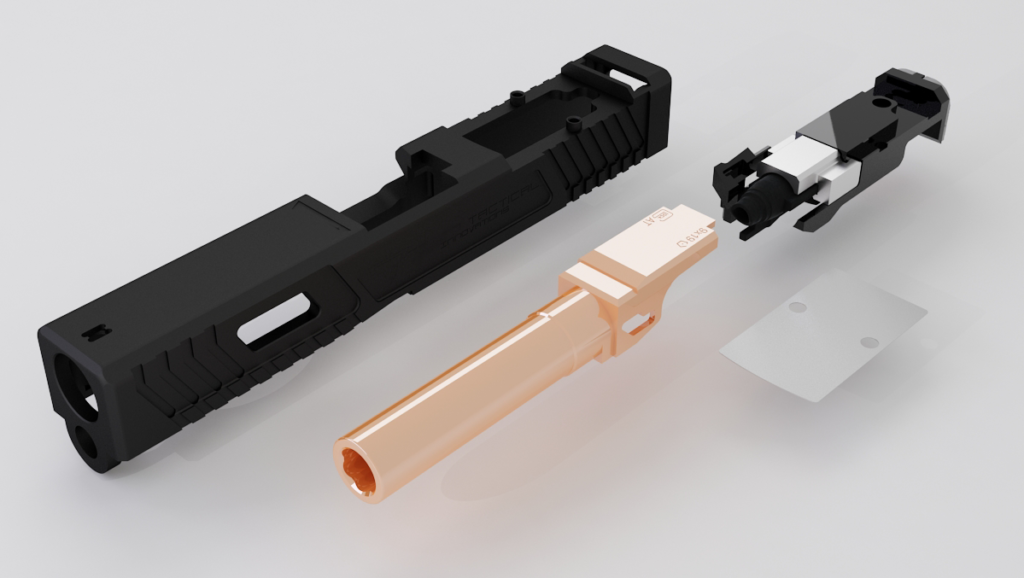 T-style RMR slide with realistic markings
Outer barrel
CNC made low profile Stratos BBU
Steel extractor
RMR seal plate
Screws for RMR
Stratos mag router x4